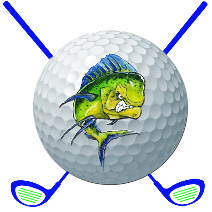 This page is to keep up on news and events, for an annual event we've created called Mahi Mike™ "Dudesday™"
Our late summer/early fall trip is a guys day out that consists of Fishing, Golf, Bowling, Casino trips, etc.
There is also closed group on
Facebook.
"
Dudesday
™"
members will have to be added or approved to gain access to the group. This is the best way to account for the people wishing to attend the event(s). If you haven't experienced a "
Dudesday
™" it's one of the best days of the year.
We're putting plans together now for 2k19 and it will likely be in August or September, possibly the beginning of October. This year will likely be an invitational golf tournament. Space will be extremely limited and be on an invite only basis.
This will be the inaugural Mahi Mike™ Dudesday™ Invitational Golf Tournament. The tentative spot will be Foster Country Club in Rhode Island.
Much more information will follow very soon!
Mahi Mike® Clothing Co. is a Thirty-two Eleven Enterprises Company. All Rights Reserved. 2018.